The Standout Factor
Former editors view work on Haas Hall publications as life changing
BY CHLOE KILPATRICK
Online Editor
In a sea of smart, talented scholars, where many manage to obtain high GPAs and outstanding standardized test scores, it can be hard to stand out to perspective colleges. Taking part in Haas Hall Academy's award-winning publications is a great way to do that. Two former editors, who now attend the University of California, Berkeley and Columbia University, acknowledge that working on the school's publications not only played a major part in their college acceptances but also served as a huge influence in their future careers.
For one Haas Hall Fayetteville alum, journalism swept into her life in a most unexpected way: a dead tree. A week before the start of her junior year, Paulina Jeng was contacted by her neighbor and Haas Hall journalism adviser, Karen Henry, about a dead tree bordering their yards. By the end of their conversation, Henry had convinced Jeng to take her journalism class in the fall. Jeng considers this a monumental event in her academic career.
"It was one of the times I really didn't know why I decided to do something, but I'm very happy I did," Jeng said.
Jeng fell in love with journalism over the course of the class and became editor of the Haas Hall Herald. Under her editorship, the newspaper was inducted into the Arkansas Scholastic Press Association Hall of Fame.
Along with her minor in public policy, Jeng is now pursuing Media Studies at one of the top universities in the nation, the University of California, Berkeley, and among all the incredible opportunities and internships she's been given, the thing she is proudest of is still the art of journalism itself.
"I firmly believe that media makers—especially journalists—have a distinct privilege and responsibility to share stories with accuracy and justice," Jeng said. "Journalists are in the privileged position of getting to step into the inner world of whatever story, person, or event they're covering. Because they have the accessibility to all kinds of perspectives, they hold the power of determining how those perspectives are, or aren't, shared."
From talking about personal, sensitive issues such as positive portrayals of people to the exploration of the inner circles of whatever it is she covers, Jeng believes that journalism makes people not only stronger writers, but better, more empathetic people as a whole, ready to face the incredible responsibility journalists face.
"The media holds so much power. It's how we receive our information and absorb our knowledge. We'd all hope that information is accurate and that our knowledge is substantiated," Jeng said. "Journalism is about sharing stories, accounting for as many perspectives as possible. I think, as someone who comes from a community whose perspective is only recently being accounted for, this is why journalism is important to me."
Carly Andersen, a Haas Hall Rogers faculty member and academic adviser, said universities are looking for scholars who have leadership ability and a proven record of success. These things can come from extracurricular endeavors such as the school's award-winning publications.
"You will stand out from other applicants when you have been editor of a Hall of Fame school newspaper or Pacemaker-winning literary magazine," she said.
Another Haas Hall Fayetteville alumnus, Helen Maynard, who is now attending Columbia University, a prestigious Ivy League school in New York City, found her niche in the school's highly acclaimed literary magazine, Footnotes. In only its second year, Footnotes won the National Scholastic Press Association's Pacemaker Award, known as the Pulitzer Prize for high school journalism.
Maynard took Henry's creative writing class in her freshman year of high school, which built her confidence as a writer and encouraged her to delve into the passion more seriously, all thanks to the supportive community she was provided with.
Maynard served as an editor for Footnotes for three years and found the beauty in the challenges she faced.
"My challenges included coming to terms with compromise," Maynard said. "I've always wanted to push the limits and assumptions, and the lit mag was the perfect place to do that."
According to Maynard, the lit mag is not only beautiful in every edition but in its development and growth as an entire collection, organized, edited, scrutinized and treasured. Her favorite part, however, is the emotional connection she and other writers have with the readers, even though they may never interact.
"I am able to make something people will treasure because their name is published and read by people and discussed," Maynard said. "Their stories, photographs, art, and everything else have a direct impact on readers' ideas and feelings."
As a writer herself, Maynard finds that creative writing, while teaching her to take responsibility, delegate, supervise events and compromise, it also fulfills her passions in life.
Her favorite story she's written is titled "Joyride" and can be found in the latest edition of Footnotes.
"I love to write, explore, and understand my feelings, emotions, and theories as my writing develops, like Tolstoy with Levin in Anna Karenina," Maynard said. "It's easy to be one-sided, but 'Joyride' shows the selfishness of both parties and their effect on the other."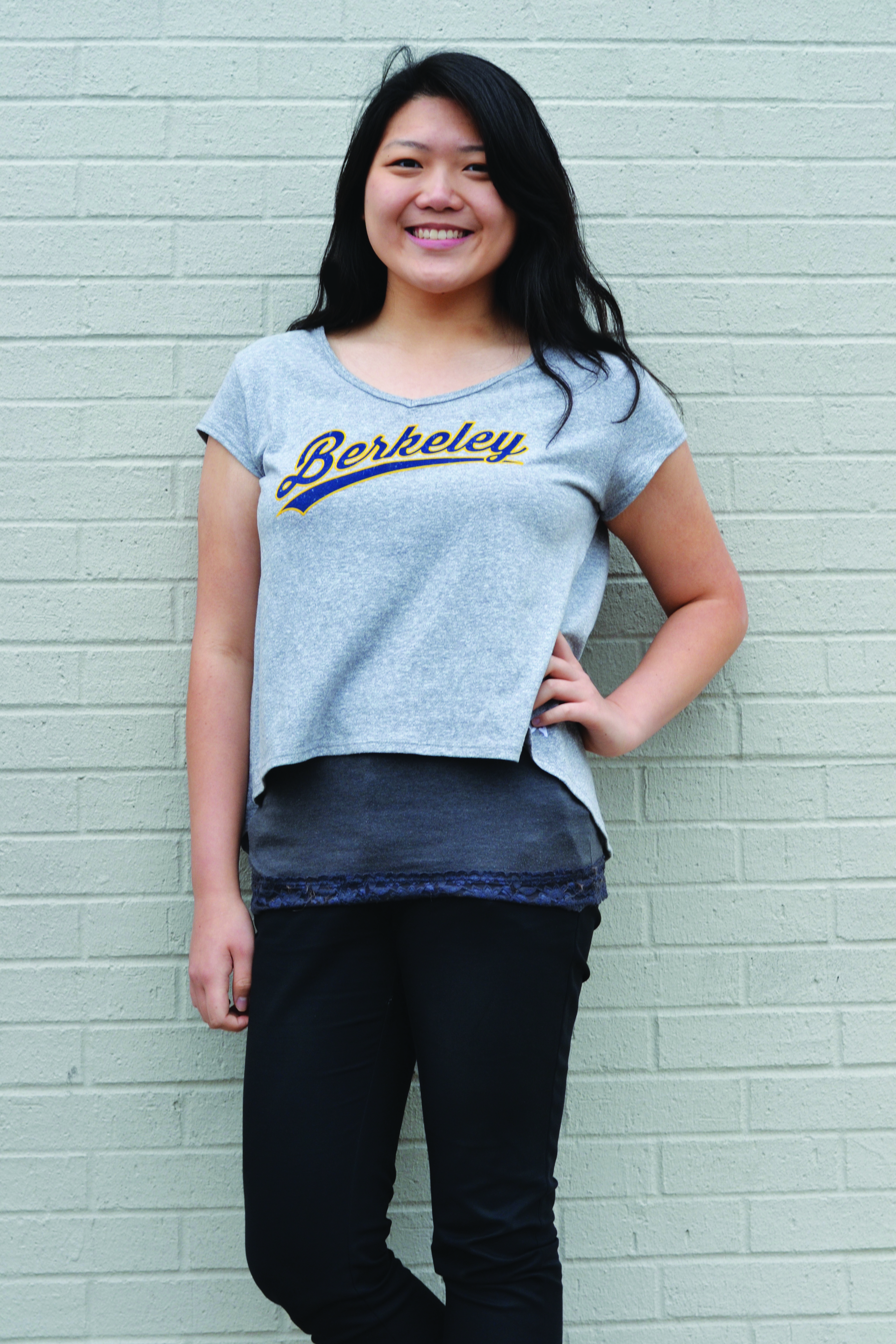 Former Haas Hall Herald editor Paulina Jeng is attending the University of California, Berkeley.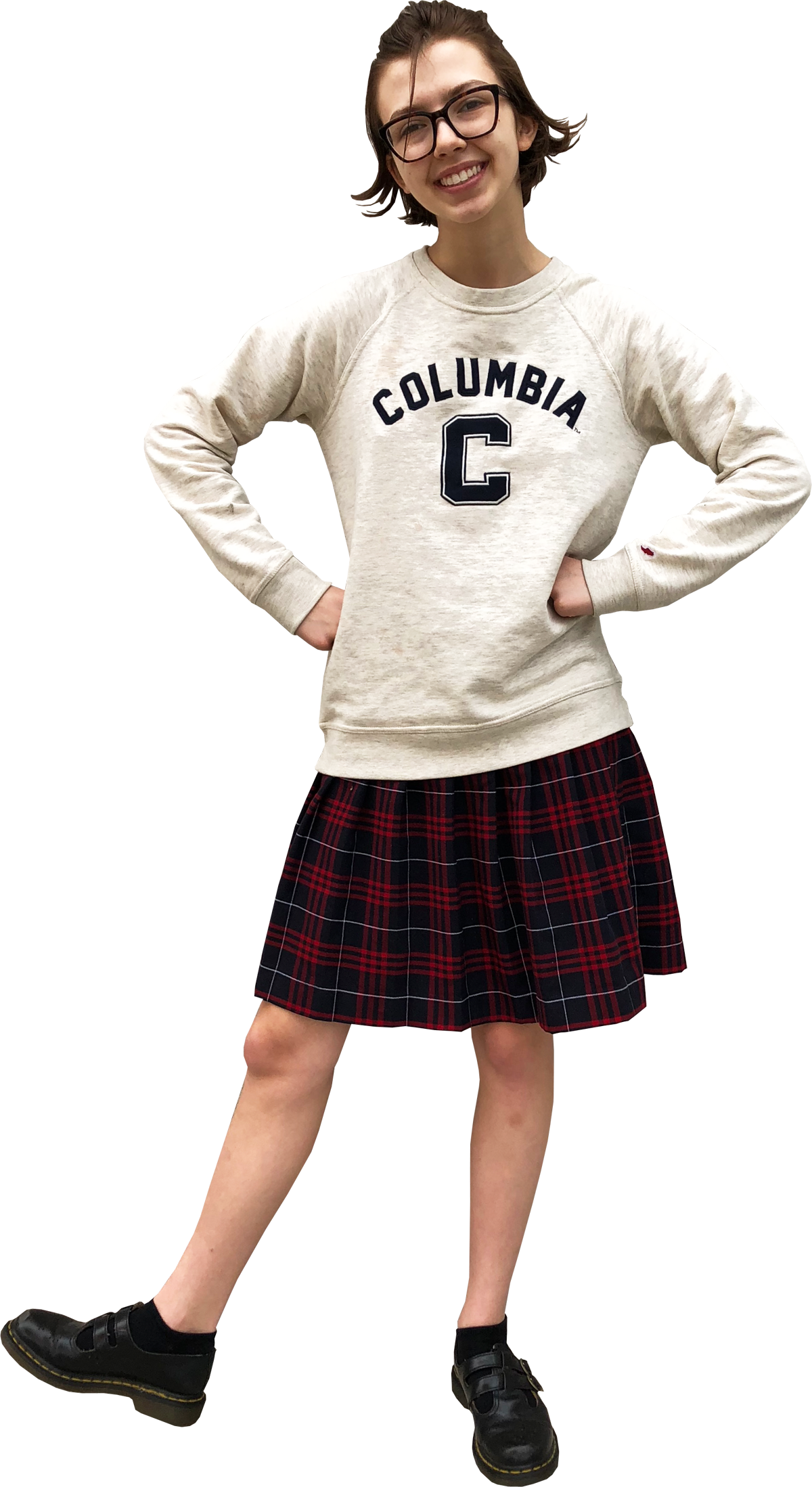 After serving as editor of Footnotes for three years, Helen Maynard is attending Columbia University in New York.