Haas Hall teachers travel to New Zealand to study educational system
BY CAROLINE DASTUGUE
Editor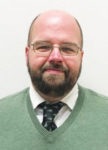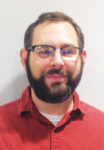 Haas Hall Academy faculty members Tad Sours and Paul Wolf traveled to New Zealand to witness their progressive educational system and to implement their tactics at Haas Hall.
The trip was sponsored by the Walton Family Foundation and led by a New Zealand education group, CORE. Educators from across Northwest Arkansas attended the five-day workshop, which consisted of visiting elementary, middle and high schools in New Zealand.
"New Zealand is considered one of the world leaders in education, and they have some really good strategies that I felt would work here," Dr. Martin W. Schoppmeyer, Jr., founder and superintendent of Haas Hall said. "I always want to get better, and if there are some things that we can do that will enhance the education we provide, then let's do it."
New Zealand's education system is structured in a similar fashion as Haas Hall and other charter schools.
"Every school is run by its own board of directors, and every school is managed as its own independent business," Sours said, "meaning that, it is the board of directors, the administration and the faculty that decide what learning looks like for that school."
In addition to little to no bureaucracy, New Zealand also utilizes progressive educational resources and tactics.
"CORE education is based on 21st-century education: competency learning, standards based grading and growth-mindset learning," Sours said. "We tend, in the United States, to focus on academics. At the same time, when you're focusing on academics you sort of lose the rest of education. In New Zealand they've done a really good job with what they call 'whole-child learning,' which is not just academics. Academics is one part of a tripod. The other two parts are social learning (how to interact and be a willing part of society) and emotional learning."
New Zealand also contrasts with America in the interaction of teachers. Most of New Zealand practices 'teaching cohorts,' a collaborative and interactive technique that incorporates learning across many disciplines.
"The teachers I talked to bought into the idea that setting goals for your teaching and asking yourself big-picture or research-type questions is as good for your practice as it is for the students' education," Wolf said, "and that it should be a group effort. Just the idea that teachers should depend on each other and share ideas and find common ground doesn't really go with the 'everyone for themselves' thing I see often in America."
Even federal spending contributes to the discrepancy between educational systems.
"The problem is the fact that the people of New Zealand said they wanted to use the money their economy was generating to make schools work for kids, and they put real resources into doing it," Wolf said. "In America those efforts have been really stop-and-start, or limited to fixing just one problem."
However, Haas Hall's unique approach to education makes future changes easy to accomplish. In the future Schoppmeyer said that he would like to employ these strategies starting in the classrooms with a rent-to-own iPad, but also, perhaps, in an elementary school.
"We are really going to implement some strategies coming next semester," Schoppmeyer said. "This trip will affect Haas Hall on a small scale, initially. Over time, you're going to see we are going to make it a kind of Haas Hall hybrid and implement quite a few of those strategies."
The faculty members also had the opportunity to represent the Haas Hall community and act as ambassadors at each school they visited.
"We gave a Haas Hall mastiff (stuffed) to every headmaster or principal that we visited," Sours said. "That was really cool, because they loved them. Dr. S is just a gift giver, but it's actually a Māori tradition to give your host a gift."
Sours and Wolf now have the difficult task of reflection and integration of the techniques they witnessed. However, what is apparent is the shared values and goals of Haas Hall and the New Zealand schools.
"In New Zealand, learning is this lifetime thing that never stops, you never stop expanding your mind," Sours said. "You're always growing."